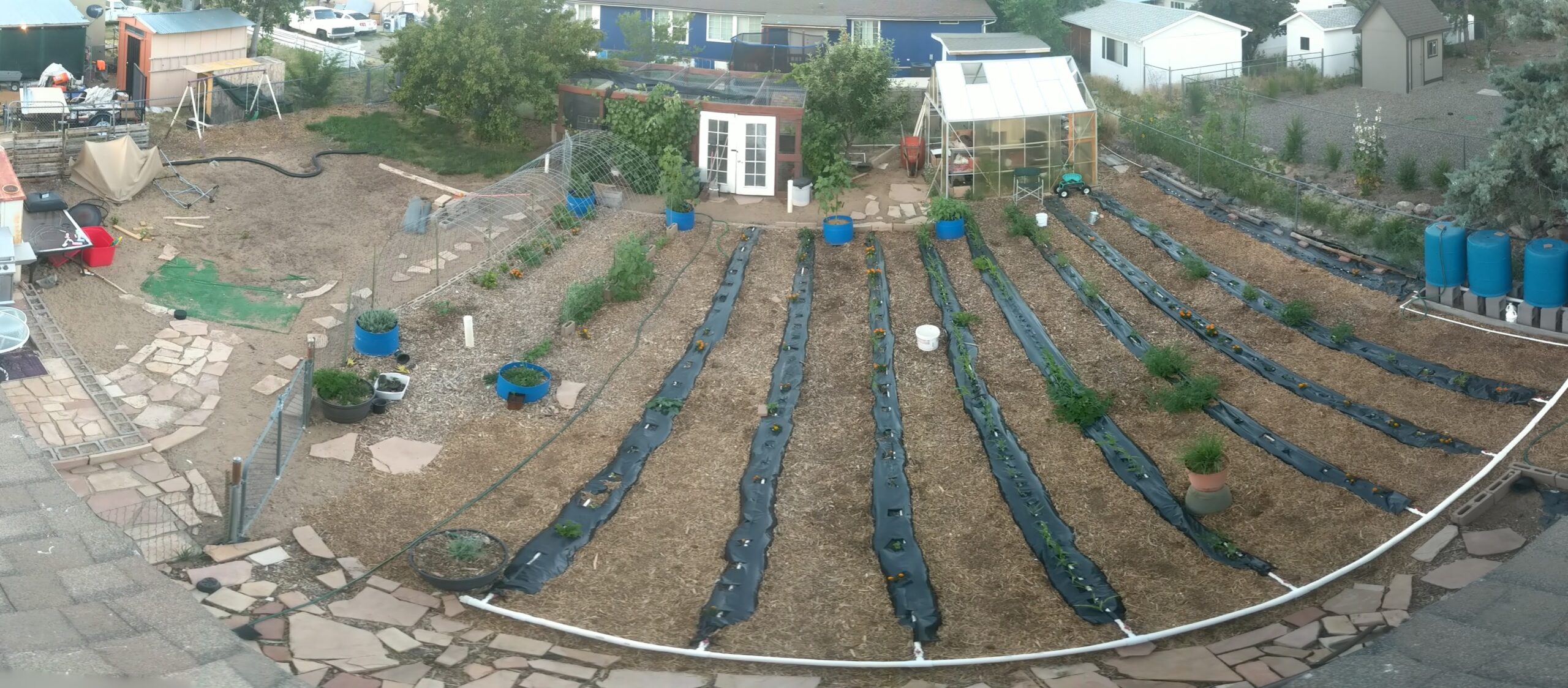 Garden Watering Systems in Northern AZ
Common options available for watering your garden:
Hand watering with the hose
Soaker Hoses
Gravity Feed: Barrel and PVC systems
Micro Tubing: Drippers, Soakers, Sprinklers, Misters
Rainbirds
Let's briefly discuss the pros and cons of each method.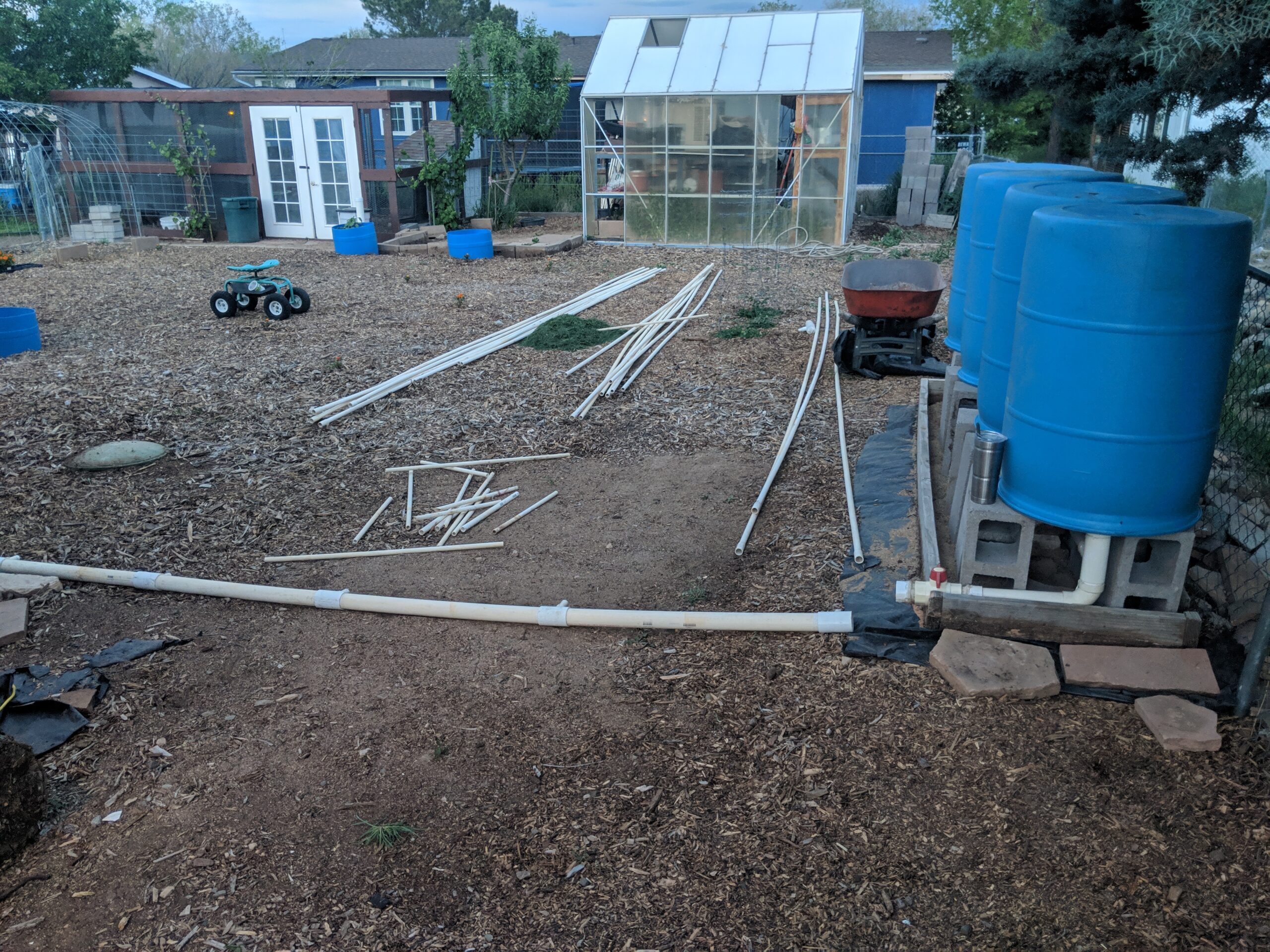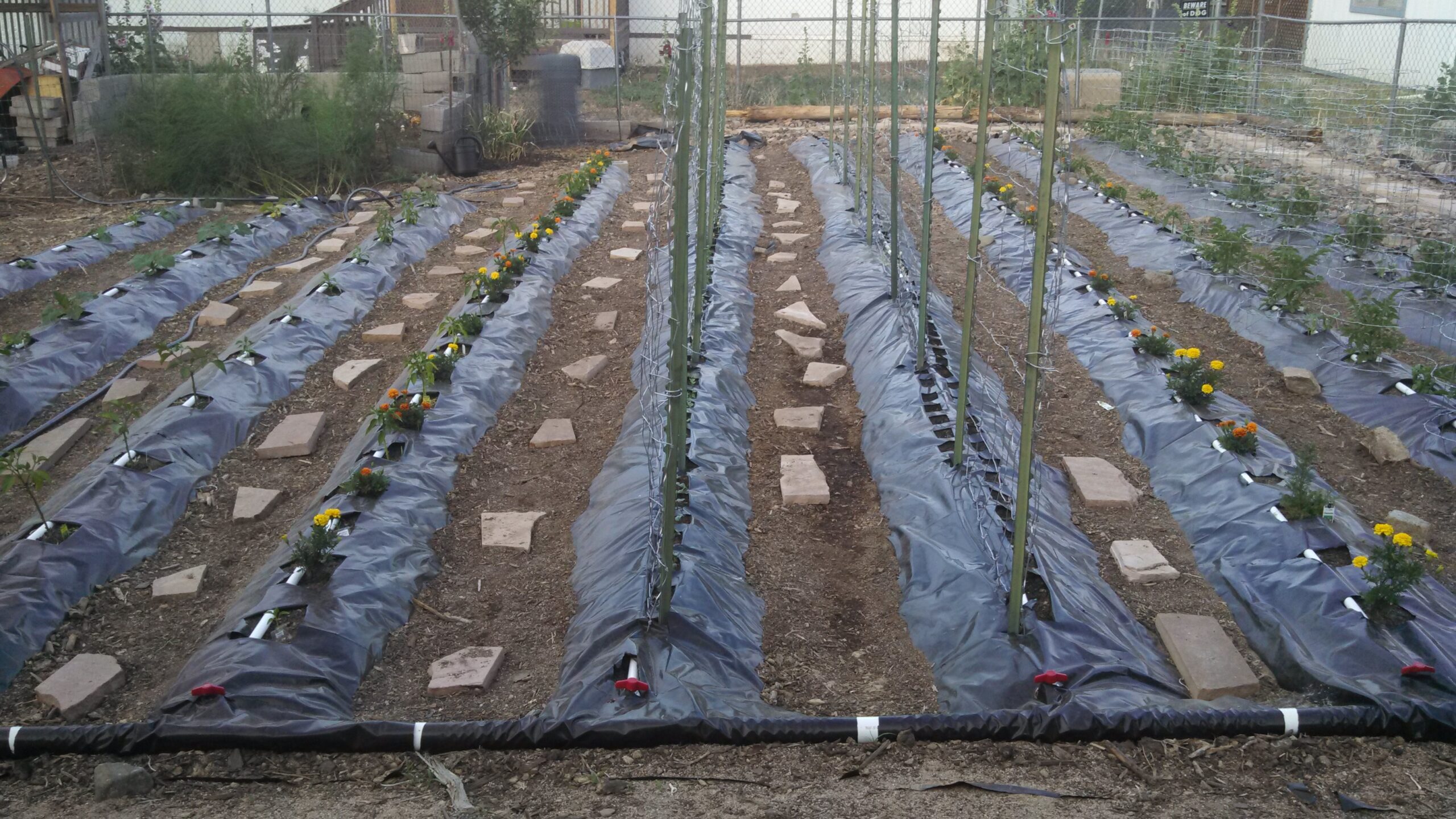 Hand Watering with Garden Hose
Pros: Individual attention to every plant every day helps you identify plant problems early. It's always good to have a long hose available for your specific needs on location.
Cons: Takes a long time if you have a larger garden. Easy to over water or underwater. Easy to accidentally break plants by dragging the hose and trying to get the hose unstuck.

Soaker Hoses on top or underneath
Pros: Water can be leached out slowly which is helpful for conservation.
Cons:The spread of water from standard soaker hoses is narrow. Soaker hoses get brittle and stop working well after a couple seasons of use. Using too many soaker hoses threaded together to cover a large space reduces pressure over the entire line. 

Gravity Feed: Barrel and PVC
Pros: A water barrel storage system can be used as a gravity feed watering system to pinpoint watering to your plant locations via PVC pipe. 2" PVC Pipe STEP DOWN to ¾" PVC Pipe creates enough pressure with gravity if your water source is at least 18" above the ground level you are watering. Water collected from your house can help water your garden. Used with black plastic mulch to keep in heat and moisture, it's possible to create amazing abundance.
Cons: Large garden requires extensive cutting and drilling of holes as well as properly fitting together the PVC pipes. Debris gets in the PVC pipes and tends to jam up the holes which deliver the water. It's hard to track these issues and fix them when plants are covering watering pipes. At the end of the season the pipes and/or plastic have to be removed in order to till the soil again. Using this method with Back To Eden Gardening did not yield good results. We could not keep the whole ground wet enough.

Micro Tube Irrigation: Drippers, Soakers, Sprinklers, Misters
Pros: This method affords an excellent variety of irrigation solutions. It can be used for open gardens, raised bed gardens and individual pots. These irrigation parts are made for the standard homeowner to adapt to a ¾" garden hose and then explode into a myriad of applications. Stepping down to ¼" from the ¾" microtubing, there are several emitters from which to choose.
Drippers: Good for your medium to large pots. Equipped with various Gallon Per Hour (GPH) emitters you can meticulously plan your irrigation for each plant location.

Soakers: The foam type line soakers are best used on flat (level) garden areas and in straight lines for optimal water emission. A slightly different soaker option, ¼" Poly tubing with emitters every 6", 9" or 12" is used for various applications also best used in straight rows. Poly tubing handles elevation changes more efficiently due to water pressure.

Sprinklers: Available in 90, 180, and 360 degrees, the sprinklers allow great versatility to cover small garden areas like fence lines and raised beds. Sprinklers come with or without pressure valves to micro-adjust the flow on each sprinkler to your perfect requirements. I mount these small sprinklers on the fence line to increase their radius reach.
Misters: Misting emitters are generally 360 degrees and emit a fine mist which blows well in the wind for cooling a microclimate area in high temperatures. Mist creates a jungle environment to be used at your discretion for any number of micro-climate requirements. Cool wet environments for mushrooms might be one example
Cons: It hurts your fingers to repeatedly assemble the microtubing emitters. High pressure will blow off your emitters, requiring maintenance. It's addicting once you start building.

Rainbirds
Pros: Rainbirds allow you to move a large volume of water over a larger garden area. In the case of Back To Eden Gardening, it is best to water the entire surface of the ground. Water-Heavy crops like watermelon and cucumber do well if placed right next to the sprinkler.
Cons: It's possible to overwater quickly because of water volume.