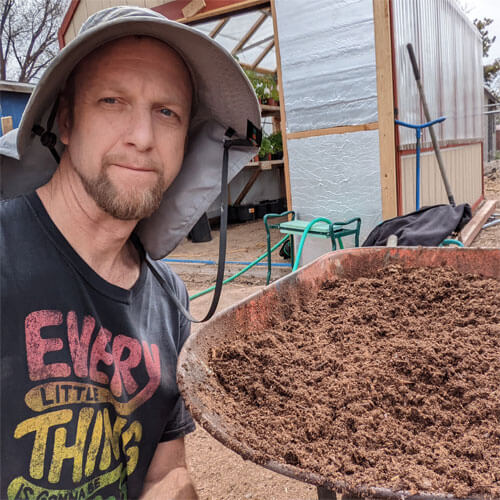 Living Garden Soil Recipe
LIVING SOIL RECIPE. DIY. Make your own soil. Use this for seeds, seedlings, up-potting, and transplant into the garden. 
—————
– 2 Five Gallon buckets full of loose peat moss.
– 1-1/2 Five gallon buckets manured compost. 
***See below for examples***
– 1-1/2 cups garden lime (optional (increases pH))
– 3/4 cup Epsom Salt.
– 12 cups of Perlite. 
– 1-½ cups of Diatomaceous Earth
– 1 cup Bloodmeal (for nitrogen)
– 1 cup Bonemeal (for Calcium and Phosphorous
If you have access to worms, worm castings, or vermi-compost mix it's a good idea to add this to your soil as well. It will be a constant improvement as the worms continue to eat, digest and breakdown organic matter.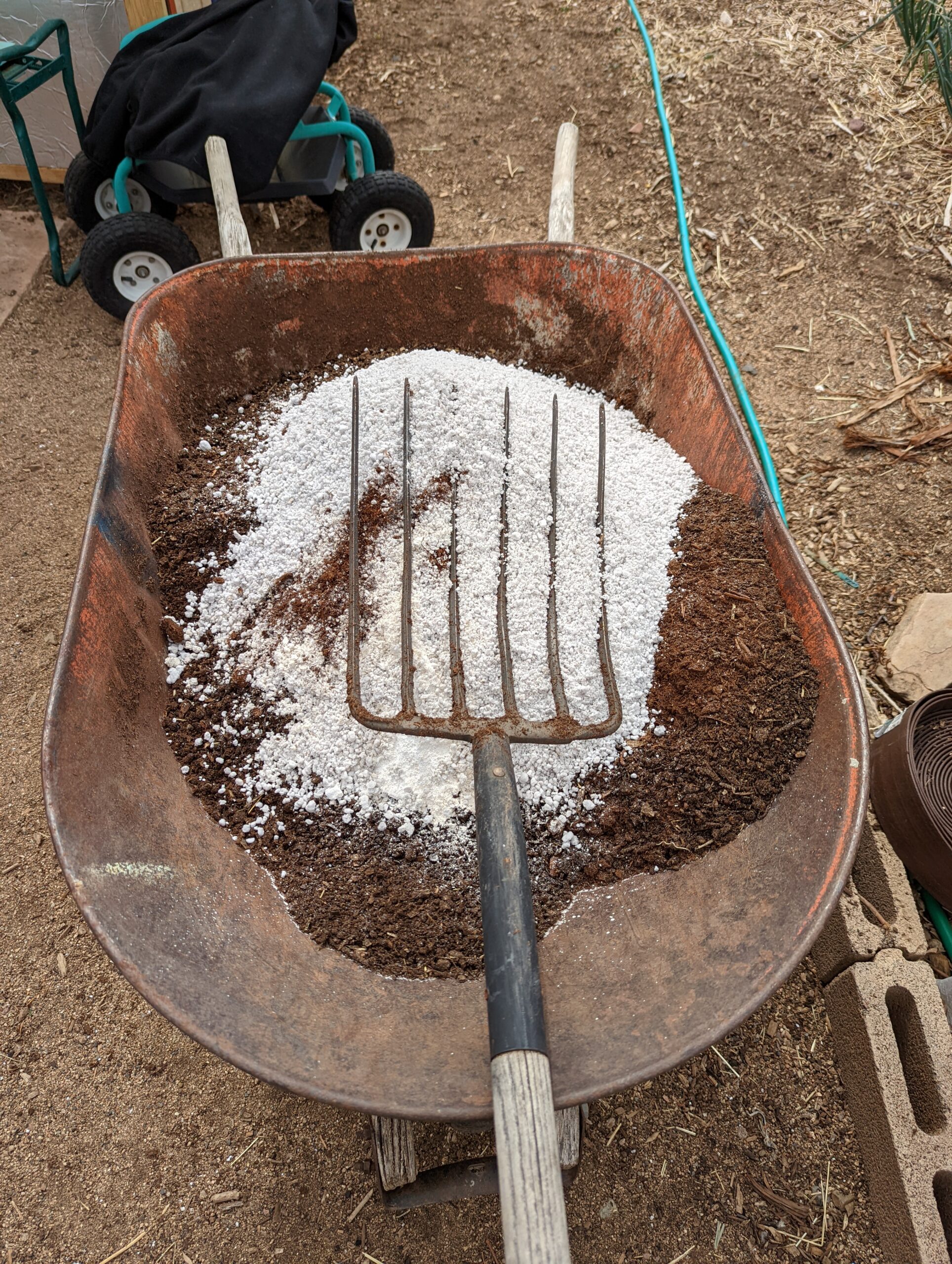 Get Epsom salt at grocery store. 
Diatomaceous Earth on Amazon (food grade)
Get the rest at Home Depot. 
***Manured Compost examples***
Old, dried (horse, cow, steer, chicken, goat, rabbit, or other) manure mixed with vegetable compost, garden trimmings compost, wood mulch compost. Etc.
We use chicken manure compost we harvest from our chicken pen/compost area.
If you don't have this option, get steer manure and mushroom compost from Home Depot. Mix half and half to compose the manured compost element of this soil recipe. This is a very important part of the soil as it provides the nitrogen and other nutrition for the soil.